There are millions of people out there right now who have an idea for writing. They want to tell their story; they want to expand on a fantasy they've had for a while; they want to educate millions about plights and cultures. Of these millions, thousands will actually move forward and publish something. Of those thousands, hundreds will become something really special that crosses international lines to become a literary superstar around the world.
For the 4th time in 40 years, Granta, a literary publication, tries to predict the new literary superstars that come will come out of the UK calling them The Best Young British Novelists. And this year's list is as diverse as it is surprising.
Below are 5 of the 20 authors that made the list this year.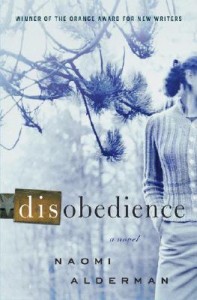 Naomi Alderman – Naomi Alderman is an award-winning author of both novels and short stories who grew up in London, UK. In 2006, she won the Orange Award for New Writers. In 2007, she was named Sunday Times Young Writer of the Year, and one of Waterstones' 25 Writers for the Future. Then, in 2009, she was shortlisted for the BBC National Short Story Award. She's also written and created for various online games including the recently released fitness game Zombies, Run!
I've not personally read any of Naomi's works just yet, but I can tell you that what I've sampled generally has obvious religious undertones in which a traditional society is met with modern problems that force main characters to bi-step traditions or question their belief systems.
Below is her first novel.
Disobedience (2006) Ronit is living the American dream working in the finance industry in Manhattan, New York. When her father dies, she's forced to return to her childhood home, an Orthodox Jewish community in Hendon, London. This is the story of Ronit, her childhood friend, Esti, and Esti's husband, Dovid. What happens when the modern world meets a community stuck in time? Will Ronit and her companions put their desires above the needs of their community?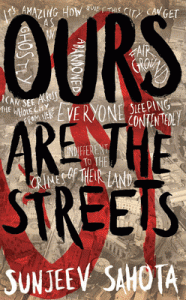 Sunjeev Sahota– Sunjeev Sahota in many ways is still flying under the radar. Born in 1981 in Derbyshire, he didn't even pick up a novel until the age of 18. "It was like I was making up for lost time – not that I had to catch up, but it was as though I couldn't quite believe this world of storytelling I had found and I wanted to get as much of it down me as I possibly could." (1) Even today he is still working at the insurance firm where he was when he wrote his first novel.
Again, while I've not read Sahota's novels, it seems as if he focuses on the plight of the immigrant – no roots in their new home, no sense of belonging or traditions that are not taken well or understood by native residents.
Below is his first novel published in 2011.
Ours are the Streets (2011) This is the story of a Pakistani British suicide bomber Imtiaz who struggles as a 2nd generation immigrant in Liverpool, England. Imtiaz always finds himself defending Muslims to whites and whites to Muslims. His parents just want him to be "normal" but it's hard for him to find that normalcy because the definition changes depending on who he encounters in his life. He is also bothered by his father's silence when confronted by hate and abuse from English citizens.
When Imtiaz's father dies, he is forced to leave his English wife and child to travel to Pakistan for an extended trip. Imtiaz and his mother visit the village in which his parents were raised and began their lives and he begins to feel a sense of belonging and history that he hasn't been able to feel in England. He relishes that people introduce his as this guy's nephew or that guy's grandson.
When a village takes Imtiaz to a jihadi camp in Afghanistan, he becomes radicalized simply because he wishes to erase his "foreignness" that the others can sense. Slowly he turns from the passive actions of supporting attacks in American troops in Afghanistan to planning an attack on his own hometown of Liverpool. Although Imtiaz still shrugs of some traditions, such as polygamy, it's apparent that his madness is leading to a dangerous end.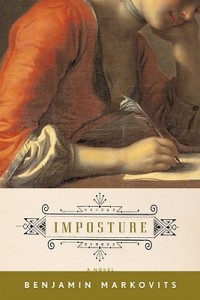 Benjamin Markovits – This Creative Writing professor at the University of London has lived a diverse life. Over the years he called London, Berlin and Texas his home. He was a professional basketball player, an essayist and a book reviewer. He's written for magazines and other publications as well as been published by The New York Times. He's also written at least 6 novels.
Benjamin is best known for his Byron Trilogy which is composed of three novels – Imposture (2007), A Quiet Adjustment (2008), and Childish Loves (2011). I'll start you out with book a book one teaser and it's up to you to follow through by reading the series.
Imposture (2007) John Poildori, a one-time physician, has written a vampire tale that was credited to his old patient, Lord Byron. As it becomes a well-celebrated piece of literature, Polidori finds himself falling on hard times and out of employment by Byron. But the two are so similar in looks that Polidori is mistaken by Eliza as Lord Byron and is desperate to be wooed and seduced by the man. Can Polidori use his past experiences with Byron to pull of the imposter act?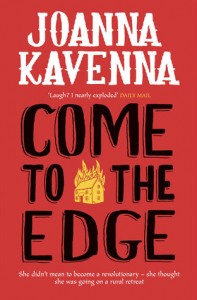 Joanna Kavenna – Like Benjamin Markovits, Joanna Kavenna is a world-traveler living in the U.K., Scandanavia, Baltic States, France and Germany. She also an award-winning author, winning the Orange Award for her novel Inglorious, and being nominated again for The Birth of Love. She was also The Daily Telegraph's 2010 20 Writers Under 40. Joanna has also held writing fellowships at St Antony's College, Oxford and St John's College, Cambridge and is now a writer in resident at St Peter's College, Oxford.
Below is Joanna's latest novel.
Come to the Edge (2012) The narrator of the novel, who is not given a name, is disappointed by life and lack of fertility. Given up on her life in the suburbs, she waits until her husband leaves the house to head to the rural Lake District where she answers an advertisement where a widow, Cassandra, is in need of help and companionship. At first the narrator is only subjected to verbal abuse and tedious labor for Cassandra. Eventually though, Cassandra decides to break into neighboring vacation homes and move in local residents who are living in poor conditions. The residents are appreciative of their new housing, but Cassandra is not your typical Robin Hood.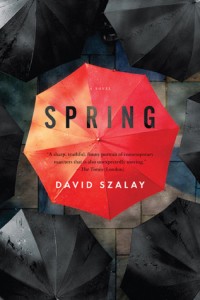 David Szalay – David Szalay is a Canadian-born resident of London, UK who is no stranger to being recognized for his writings. His first novel, London and the South-East, was awarded both the Betty Trask Prize and the Geoffrey Faber Memorial Prize. He was also named The Daily Telegraph's 20 Writers Under 40.
Below is his most recent novel.
Spring (2012) James is a shady horse-racing gambler who lives in Bloomsbury. He meets Kathryn, a hotel employee who has left her husband, and their relationship continues to baffle him as he learns that "no" means "maybe" and "yes" comes few and far between. James is now in a struggle to balance his two loves, Kathryn and money. Will one win out over the other?
To see a full list of the recipients, go here.
Think a new favorite author of yours may be lurking in this prestigious listing? Tell us which one and why.